Yesterday, my wallet was stolen... in it was 3 dollars in loose change. :P Hah! However, I did lose my dear, 期限切れさん(kigengire-san) who guarded my wallet valiantly. He stayed at his post to the bitter end. It's quite ironic, 'kigengire' means 'expired' and now, Kigengire-san is dead to me because he is gone.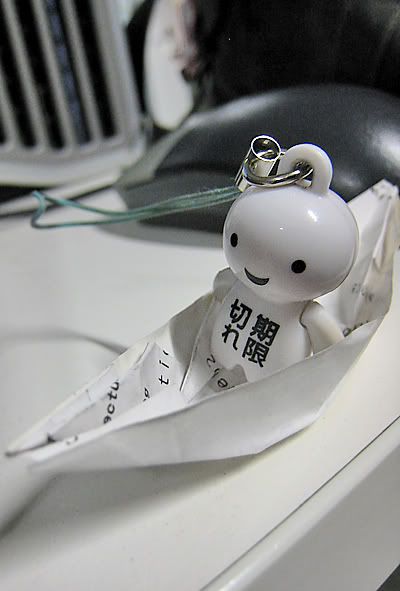 Coincidentally, the only photo I have of him is one where he is on a paper boat. It's as if he's going across the river styx. (The river styx is the boundary between Earth and the Underworld in Greek mythology, going across it would mean dying.)

Ahhh, I miss you , 期限切れさん!